Fri 14 November 2008
SKY City Convention Centre, Auckland
About
Join Bob Geldof for dinner - Change your world!
The iconic humanitarian, rock-star and international entrepreneur, Bob Geldof, visited Auckland to speak at a unique gala dinner about "Making a Difference."
Guests had the opportunity to look into the remarkable life of Bob Geldof, one that has made a difference to millions of people. Geldof opened up about his work with some of the world's most powerful figures... and touched on some of the lighter moments he shared with them. He also spoke on the need for change and how he has, and how guests can make a difference at all levels including government, industry, family and the self.
The proceeds of the evening benefited the Manukau Community Foundation which supports many needy causes including projects focused on youth, English literacy, senior citizens, rape prevention and parenting programmes for migrant women.
The evening concluded with performances by SJD, Simon Spire and Jessica Fong.
About Bob Geldof
About Bob Geldof - "A hero of our time"
Sir Bob Geldof's achievements and accolades include:
Organiser of "Live Aid" one of the largest-scale charity fund raising initiatives of all time with an estimated 400 million viewers, across 60 countries, raising over $400 million dollars for famine relief.
---
Singer song-writer and front man of the Boomtown Rats responsible for a series of hits, including two UK number 1 singles, Geldof emerged as one of the most well known pop personalities of his era.
---
Awarded "Nobel Man of Peace" in 2005 and nominated six other times for Nobel prizes.
---
Organiser of Live 8 and the "make poverty history" campaign resulting in G8 leaders pledging to double 2004 levels of aid to poor nations from US$25 billion to US$50 billion by the year 2010. More than 1,000 musicians performed at the concerts, which were broadcast on 182 television networks and 2,000 radio networks.
---
Entrepreneur and founder of several successful companies.
---
Bob Geldof is incredibly well informed, not just about African famines and aid organizations, but also about London and Washington politics, global communications and business. His presentations are highly provocative and he uplifts and inspires audiences as he motivates through his own personal experiences and the lessons learned from Live Aid.
Bob Geldof
International Keynote Speaker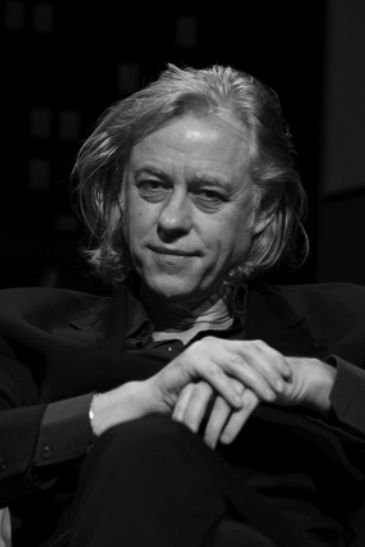 Paul Holmes
Master of Ceremonies