Woodstock Honey Fight for Life
Woodstock Honey Fight for Life
Sat 15 December 2012
The Trusts Arena, Auckland
About
A boxing extravaganza like no other, 'Woodstock Honey Fight for Life' saw a devastating line-up of League and Rugby legends clashing for a great cause and your entertainment.
'Woodstock Honey Fight for Life' features world rugby superstars taking on rugby league's hardest men in the ring in what can only be described as an extreme battle of the codes.
Along with this incredible line-up of league and rugby stars, the promising young heavyweight star Joseph Parker won his third pro fight by way of technical knock out against Richard Tutaki.
Lineup

LEAGUE TEAM VS RUGBY TEAM
Jarrod McCracken v Carlos Spencer
Paul Gallen v Hika Elliot
Greg Bird v Rene Ranger
Manu Vatuvei v Eric Murray
Willie Mason v Troy Flavell
Lauryn Eagle v Daniella Smith - PRO FIGHT
HEADLINE EVENT
Joseph Parker v Richard Tutaki – PRO FIGHT


Fighter Bios
TEAM LEAGUE
WILLIE MASON
Many want to hate Willie Mason but it's not as easy as it used to be. Back in the day he was painted as the villain, especially after he famously yawned and swore during the Haka prior to a test match between NZ and Aus. But 'Big Willie' has won over the majority of Kiwi league fans with his remarkable comeback. After winning a premiership in 2004 he lost his way after leaving the club in 2007. But this year he returned to the League field impressing all with his form, discipline & leadership. Representative footy is back on the cards for the 32 year old who's fighting in memory of his father Ian who died of cancer in 1997.
MANU VATUVEI
They call him The Beast. The big winger - is a product of Sir Edmund Hillary College in South Auckland and like NZ's favourite knight he conquered his own Everest by playing a key role in the Kiwis' World Cup winning performance in 2008. One of the most popular men in rugby league, the man with the gentle nature and million dollar – and gold studded – smile, has built his career on barnstorming runs, blockbusting tackles and try-celebrations. He is the leading try scorer for his team, having surpassed 100 career tries for this year. After losing his place in the Kiwis in 2012, Vatuvei's motivation levels are at an all-time high.
PAUL GALLEN
Paul is at the peak of his league career where he continues to wow commentators with his commitment and leadership. His status as a rugby league 'great' was confirmed last year and continued in 2012 with his stunning on field representative performances. The 31 year old is a genuine hard man and is looking forward to turning the ring into his own Hurt Locker.
GREG BIRD
Current Australian representative Greg Bird might be one of the youngest of all of the Fight for Life contestants but he has packed plenty into his 28 years. An aggressive forward he isn't shy in coming forward when it comes to protecting his teammates. His on-field aggression and commitment sees his as one of the first names written down on the team sheet by his respective coaches.
JARROD MCCRACKEN
The man they call 'Crackers' is one of the toughest men to ever play league. His storied career saw him play climb his way out of Auckland's Wild West to play in the Australian league competition. He played 22 tests for the Kiwis between 1991 and 1999 and carved a niche for himself as a tough tackling centre with a knack for scoring tries. An inspirational character, the 42 year old is used to leading men into battle having been the skipper for the Kiwi's and both his club teams. Jarrod now calls Townsville, Australia home.


TEAM RUGBY
TROY FLAVELL
'Flavs' has never been one to shy away from a battle. He once adorned the cover of NZ Rugby World accompanied by the words: "One Tough Mudder." It was a reputation built up over a career in the North Harbour, Auckland, Blues and All Blacks jerseys. He played 22 tests for his country before, somewhat bizarrely, being left out of the 2007 World Cup squad. These days he plies his trade in Bayonne in France where the 36 year old has something of a cult following.
HIKA ELLIOT
This happy 26 year old hooker helped the Chiefs to their inaugural Super 15 title earlier this year. An All Black as recently as June (when he played in the 42-10 win against Ireland at Eden Park) Elliot has evolved into the heir apparent to the All Blacks' front-line No 2s - Keven Mealamu and Andrew Hore. A former skipper of the NZ Schools team, Elliot is said to be one of the hardest tacklers in union. He also holds a black belt in Kung Fu and has vowed to knock Paul Gallen out!
CARLOS SPENCER
'Los' is one of the most gifted players ever to pull on a pair of footy boots – and not too bad with his shirt off either. A child prodigy from Levin he was brought to the big smoke by Graham Henry and immediately found himself in the Auckland side. A stellar career followed as he racked up 44 games for the All Blacks. Of all of the Fight for Life combatants he is the only one who has ridden this rodeo before – last year the 37 year old controversially drew his bout after putting Warriors legend Awen Guttenbeil on his backside on the final bell.
RENE RANGER
Twenty-six year old Rene Ranger has plenty still to offer on the rugby field. Already an All Black he is finally free of some off-field dramas which have been holding him back. Now the three-test All Blacks is set to re-launch his rugby talent on the Super 15 with the Blues. He is renowned for his pace, step and power – the latter sure to result in some hurt for his opponent when he steps inside the ring.
ERIC MURRAY
No All Black would step up to take on 'The Beast' so former club rugby player Eric Murray answered the Fight for Life call. Clearly his inclusion in the team is helped by the fact that he is a current Olympic and World Champion! Murray is one half of the dynamic duo – alongside Hamish Bond - which has dominated rowing's coxless pairs. Together they have won three world championships before claiming their first Olympic gold at London earlier this year. Eric Murray's boxing pedigree is good too – he has been in the ring with Fight for Life legend and former Kiwi league legend Mark Bourneville and... survived.


FEMALE PRO FIGHT
DANIELLA SMITH
Daniella Smith is NZ's leading women's boxer having won the IBF Welterweight world title in 2010. With a record of W:11 - L:3, the 40 year old now puts her record on the line against Aussie Lauryn Eagle. Trained by Monty Betham, Smith turned pro in 2005 on the night of David Tua's comeback fight against Talmadge Griffis. She hopes that a win against Eagle will propel her into a position to once again fight for a world title.
V
LAURYN EAGLE
Following this fight, Eagle will fight for the Australian Featherweight title when she gloves up with fellow Aussie Sarah O'Connell in Queensland. But before that she needs to contend with Daniella Smith. Like Smith, Eagle has won a world title – hers came in July when she claimed the World Boxing Foundation's Super Featherweight crown. Former No.1 woman water skier in the world, Lauryn has a 5 win, 2 loss, 1 draw pro boxing record. She's better known for being a part-time model & Footy Show presenter.
MALE PRO HEAVYWEIGHT FIGHT
RICHARD TUTAKI
'The Tutaki Express' has had his fair share of bad press but his record inside the ropes suggests he's easily the toughest opponent yet for Joseph Parker. Outside of David Tua he has fought all of the best heavyweights in this part of the world including Shane Cameron, Bob Mirovic, John Hopoate and Chauncy Welliver. Tutaki (34) – with 20 wins, 22 loses and one draw - has proven he has a good chin but his body shots are his kryptonite. He will need to utilise his height and reach and looping right hand – his trademark punch.
V
JOSEPH PARKER
The boy wonder will be on his biggest stage yet when he rumbles with Richard Tutaki. Parker has a stellar amateur career - which includes:
2010 Bronze medal World Youth Games
2010 Silver medal Commonwealth Championships
2010 Silver medal Youth Olympics, Singapore
2010 New Zealand Amateur Heavyweight Champion
2011 Gold medal Arafura Games, Darwin
2011 Gold medal China Open
2011 New Zealand Amateur Heavyweight Champion
2012 Gold medal 50th Winners Tournament, Belgrade
2012 New Zealand Amateur Heavyweight Champion
The 20 year old phenom has signed a long term deal with Duco Events and is controlled by an all-star cast of advisors including business tycoon Sir Bob Jones, personal trainer Lee Parore (of David Tua fame) and former middleweight world champ Maselino Masoe. Not one for hype – he prefers to do his talking with his fists. The problem for Tutaki is Parker's fist should be too fast for the veteran.
Pro record 2 wins, 0 draws, 0 losses
Charity
The Prostate Cancer Foundation of NZ (PCF) is a non government funded organisation funded from public donations.
Encourage your loved ones to get tested for prostate cancer today.
If you are over 40 years old get tested for prostate cancer – the check can be as simple as a blood test
If you are over 50 or have a family history of prostate cancer repeat the test annually
If prostate cancer is detected early it can be treated
If not detected early enough then it can be fatal
Prostate cancer is the most commonly registered cancer in New Zealand. 670 men die of prostate cancer each year. More men die of prostate cancer each year than women of breast cancer.
Prostate cancer is not an old man's ailment. Men in their 40s can have prostate cancer. In a high proportion of cases there are no symptoms in the early stages of the disease.
Prostate cancer mortality figures for Maori and Pacific Islanders in New Zealand are the highest for all ethnicities. Currently Maori men are two times more likely to die of prostate cancer than non Maori. Maori men tend to present late when the prostate cancer is more advanced and harder to treat.
There are only two known causes of prostate cancer
Age (Prostate cancer is more common the older you get)
Hereditary (You have a higher risk if your father, uncle or brother suffered from prostate cancer)
Ph 0800 4 PROSTATE (0800 477 678) for prostate cancer help or www.prostate.org.nz


WHO IS BEHIND FIGHT FOR LIFE?
EVENT PROMOTER: DUCO EVENTS
The "promoter" of Fight for Life is Duco Events, owned by Dean Lonergan and David Higgins. Duco Events is financially underwriting Fight for Life and paying for the multi-million dollar expense of staging the event. In consideration for the risk, effort and expense, Duco Events will retain commercial revenue, including ticket sales, sponsorships and broadcast fees, and will retain any profits after all expenses are paid.
CHARITY RECIPIENT: THE PROSTATE CANCER FOUNDATION
As "charity recipient" for Fight for Life, the Prostate Cancer Foundation's objective is to raise awareness of the need for men to be tested for prostate cancer. In line with this objective, Fight for Life is expected to generate publicity for the Prostate Cancer Foundation valued at several million dollars. Further, the Prostate Cancer Foundation is expected to receive over $100,000 cash from Fight for Life including 100% of net fund raising proceeds derived from auctions, pledge draws, raffles and donations.
FIGHT CARD
---
Carlos Spencer
Team Rugby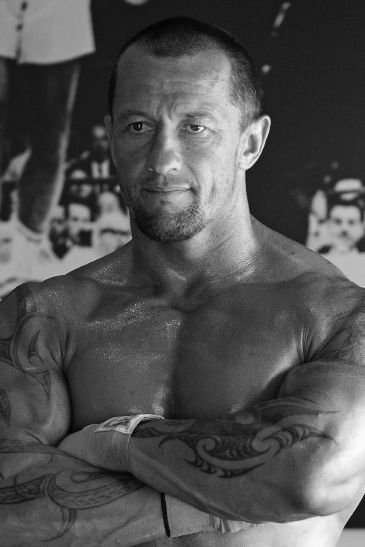 Hika Elliot
Team Rugby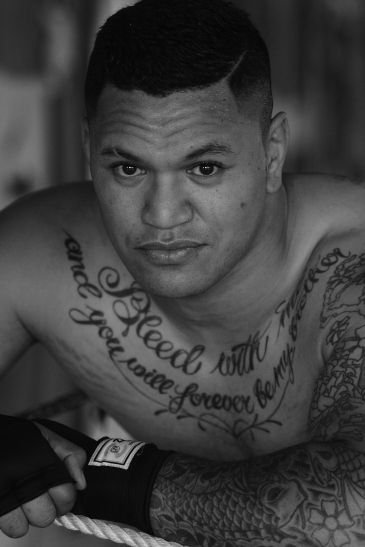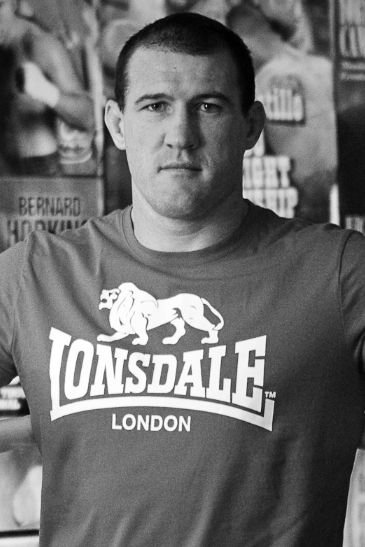 Rene Ranger
Team Rugby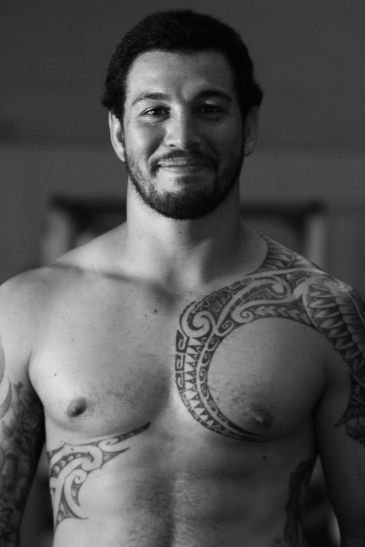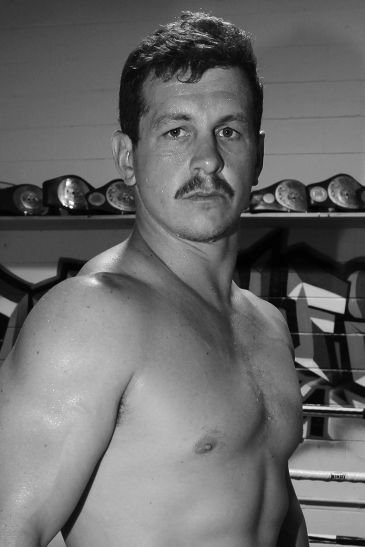 Eric Murray
Olympic Champion Rower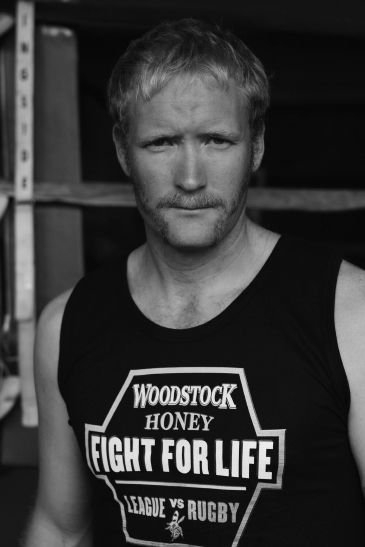 Troy Flavell
Team Rugby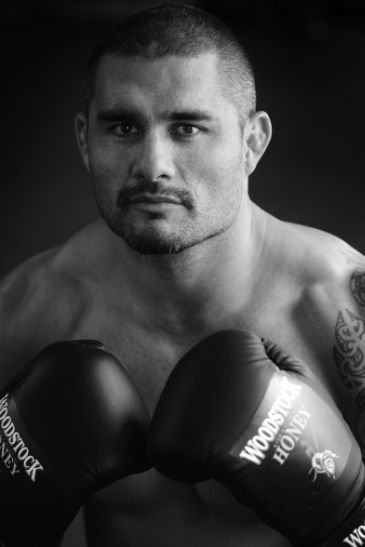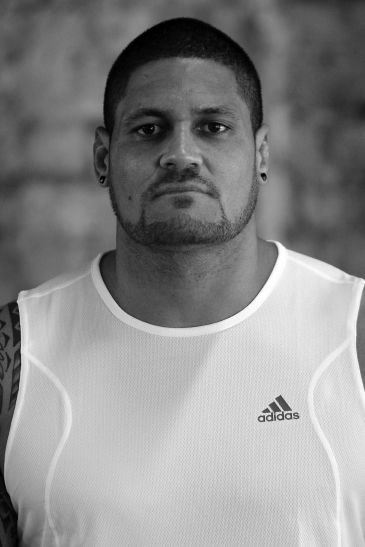 Daniella Smith
Professional Bout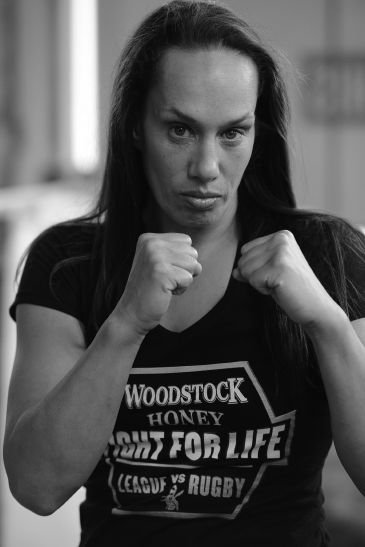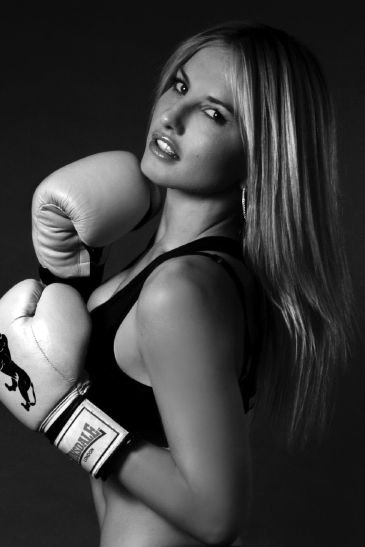 HEADLINE FIGHT
---
Joseph Parker