An Evening with Greg Norman
An Evening with Greg Norman
Tue 18 December 2012
The Langham, Auckland
About
The man known internationally as 'The Great White Shark' – Greg Norman spent an evening in Auckland discussing his remarkable life and career achievements.
One of the biggest international sportsmen to speak live in New Zealand, Norman spent a massive 331 weeks as the World's Number 1 ranked golfer and was the first person in tour history to surpass $10 million in career earnings.
Earning his Nickname "The Great White Shark," due to his aggressive style and white blonde hair, Norman is also admired for his gracious attitude and his immense business skills.
Guest had the a once in a life-time opportunity to hear first-hand from Greg how his aggressive style led him not only to the top of the golfing pack but how he developed Great White Shark Enterprises into a successful empire.


ONCE IN A LIFE TIME EXPERIENCE - GOLF DAY WITH GREG NORMAN
An exclusive handful of guests had the opportunity to play golf with the best driver ever in the game of golf – the man known internationally as 'The Great White Shark' – Greg Norman.
They received tips during the day from the man himself as they made their way around 18 holes at the most exclusive golf day to be held in New Zealand

The day included, 18 holes of golf, with Greg Norman and Steve Williams playing one hole with each team of four as well as refreshments and an exclusive after match function.
Charities
THE FIRST TEE FOUNDATION
The First Tee of New Zealand provides a place where youngsters learn to play golf and through this learn invaluable life skills. The life skills experience delivered through the game of golf can offer children resistance skills and a set of core values to call their own. For more information, please visit www.thefirstteenz.org

THE STEVE WILLIAMS FOUNDATION
The Steve Williams Foundation was setup in 2001 with the aim of assisting junior golf throughout New Zealand in particular the smaller provinces that struggle to secure sponsorship. They also sponsor four to six Youth Ministock competitors each season.

From 2011 the Foundations new mission has been focused primarily towards Children's health working closely with Starship Children's Hospital.
For more information, please visit www.kiwicaddy.co.nz/foundation.html
Greg Norman
Keynote Speaker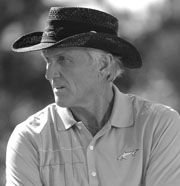 Steve Williams
Spokesperson
Steve Williams Foundation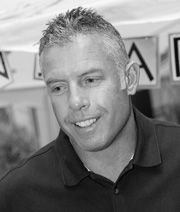 Jeremy Corbett
Master of Ceremonies