David Tua vs Friday Ahunanya
David Tua vs Friday Ahunanya
Wed 31 March 2010
The Trusts Stadium Arena, Auckland
About
David Tua's boxing comeback continued after he scored a unanimous points decision over fellow heavyweight Friday "The 13th" Ahunanya.
Tua's ferocious demolition of Shane Cameron in within two rounds in 2009 was reminiscent of Mike Tyson at his rampaging best. It signalled that Tua was back – with a vengeance.
Friday "The 13th" inflicted the first career defeat on Shane Cameron a few years earlier in 2007.
Friday 13th proved a challenging opponent for Tua, after a grueling 12 rounds, Ahananya remained on his feet to continue his record of never having been knocked out, but his lack of aggression meant he was a clear loser on points.
---
The Lineup
MAIN EVENT
David Tua vs Friday Ahunanya
MAIN INTERNATIONAL UNDERCARD FIGHT
Israel Carlos Garcia vs Solomon Haumono

UNDERCARD FIGHTS
Oscar Siale vs Jameson Bostic
Robert Berrdige vs Areta Gilbert
Leamy Tato vs Clarence Tillman III
Tale of Tapes
David Tua vs Friday Ahunanya
Tale of the Tape
DAVID TUA
"I want to destroy Friday. I want it to be destructive. It has to be because I need people in the States to hear some noise from Down Under."
Real name: David Tua (Mafaufau Tavita Lio Mafaufau Sanerivi Talimatasi)
Nicknames: Tuamanator / David The Terminator Tua / Tuaman
Rated at: Heavyweight
Height: 5'9"
Nationality: New Zealander / Samoan
Birth Date: November 21, 1972 (age 37)
Birth place: Aopo, Western Samoa
Stance: Orthodox


BOXING RECORD
Total fights: 54
Wins: 50
Wins by KO: 43
Losses: 3
Draws: 1

---
FRIDAY AHUNANYA
"I'm coming to New Zealand to win. I'm going to knock David Tua out. And if I can't do that I'll win the fight on points. Anyone who understands how to box – understands the science of boxing – can beat David Tua. And I'll prove it."
Real name: Friday Chinedu Ahunanya
Nickname: The 13th
Rated at: Heavyweight
Height: 6'0"
Nationality: Nigerian
Birth date: November 19, 1971 (age 38)
Birth place: Port Harcourt, Nigeria
Stance: Orthodox


BOXING RECORD
Total fights: 32
Wins: 24
Wins by KO: 13
Losses: 5
Draws: 3

Undercard
Undercard
Matchmaker: Boa Athu
"King" Solomon Haumono vs. Isreal "King Kong" Garcia USA
Heavy weight: 10 rounds X 3 minutesFor the first time in Solomon's career he puts aside his league and footy fame and agrees to a bout which will test his new found champion status. No padded, free rides here where Garcia who is Tua's sparring partner is as tough as it gets. Haumono puts it all on the line with his opponent keen to show he's more than just a gym fighter... The Aussie heavyweight King Solomon meets 'King Kong' in what will be an animated encounter with plenty of punches traded for bragging rights. All this is a formula for Hollywood blockbuster directed by Peter Jackson.


Clarence "The Big Daddy" Tillman USA vs. Leamy "Lethal" Tato
Heavy weight: 4 rounds X 3 minutesA fight which is destined for a high light reel- style Knock Out! This duo of heavy weights are here for one thing and one thing only: to floor one another. Aggressive approaches and an eagerness to engage with an appetite for destruction will make for spectacular viewing. Tato whose heroics in kick boxing and cage fighting are anything to go by against Tillman, who is every ounce a worthy adversary.... an explosive KO looms!


Areta "Ace of Spades" Gilbert vs.Robert "The Butcher" Berridge
Light heavy weight bout: 6 rounds X 3 minutesTwo young and emergent talents get an opportunity to show their wears on a bigger stage. Berridge who is an exciting and come forward pugilist has a task at hand—to catch up with a speedy Areta Gilbert, promising to outbox him. A bright future beckons and here and now is a time to shine for all New Zealand to see. KO power against evasive-counter fighting! Auckland battles Hamilton in a back yard dust up....


Jameson "Jamie Kang" Bostic USA vs. Oscar Siale
Cruiser weight: 6 rounds X 3 minutes
Another skill versus punch power matchup, where American swagger meets local grit and determination... Bostic who has made the Australasian circuit a regular feature will be tested by a man who is not short on experience. The technically astute US fighter has a reach advantage but countered by Siale' adaptability to move inside and work his hand speed and strength
MAIN EVENT
---
DAVID TUA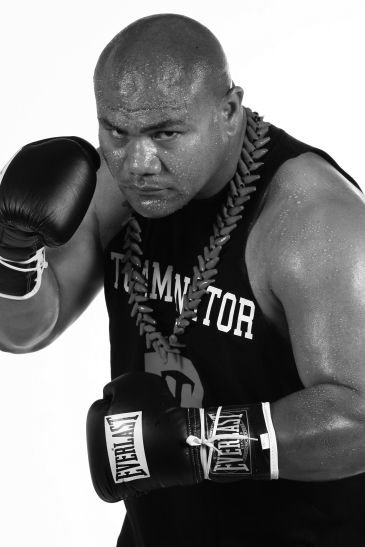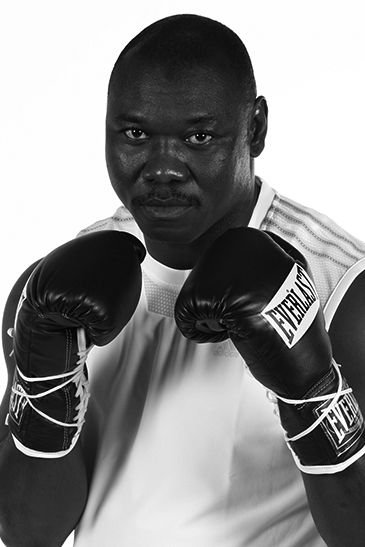 ---