An Evening with Andre Agassi
An Evening with Andre Agassi
Wed 23 January 2013,Thu 24 January 2013
Addington Raceway & Events Centre, Christchurch | The Langham, Auckland
About
Andre Agassi - the man considered by his critics and fellow players to be "one of the greatest tennis players of all times" made a special appearance for two glamorous banquets in Christchurch and Auckland.
Coaxed to swing a racket while still in the crib, forced to hit hundreds of balls a day while still in primary school, Agassi went on to have a professional tennis career that spanned 20 years.
Guests were spoiled to see one of the most beloved athletes in history and one of the most gifted men ever to step onto a tennis court live in Auckland and Christchurch! He told stories of his career highs and lows including the constant pressure and inner conflicts that have defined who he is today.
The night finished off with a charity auction raising funds for Mitch Evans GP3 Series racing driver to fund his dream of racing internationally followed by live entertainment.


Andre Agassi
Keynote Speaker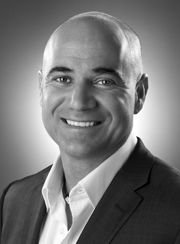 Platinum
Live Entertainment